So by late March, the snow had melted and we were able to almost finish pruning – warm temperatures in early April pushed the apple buds along and we were showing green tip leaves two weeks earlier than normal.
We put our first copper and oil spray down on April 10'th – earliest ever.   We managed to get all the brush picked up and run thru the big chipper – older backs take increasing notice of the bending over.
Then last night and today we have had about five inches of new snow – supposed to rain tonight and melt it all off.  The early season increases the potential for frost damage later, but so far we are ok.  Buds at full green tip can survive with limited damage down to 25 degrees.
In the middle of all this, in early April we made our first trip back to Boston in over a year for more scans and a bone marrow biopsy which came back with good results.  Got to see both our Massachusetts based daughters and their kids as a bonus.
So now when the snow melts we will clean up the last of the pruning, replace the cracked valve to restart the irrigation system and rebuild the shelters for the bumblebees before they arrive.
Green tip buds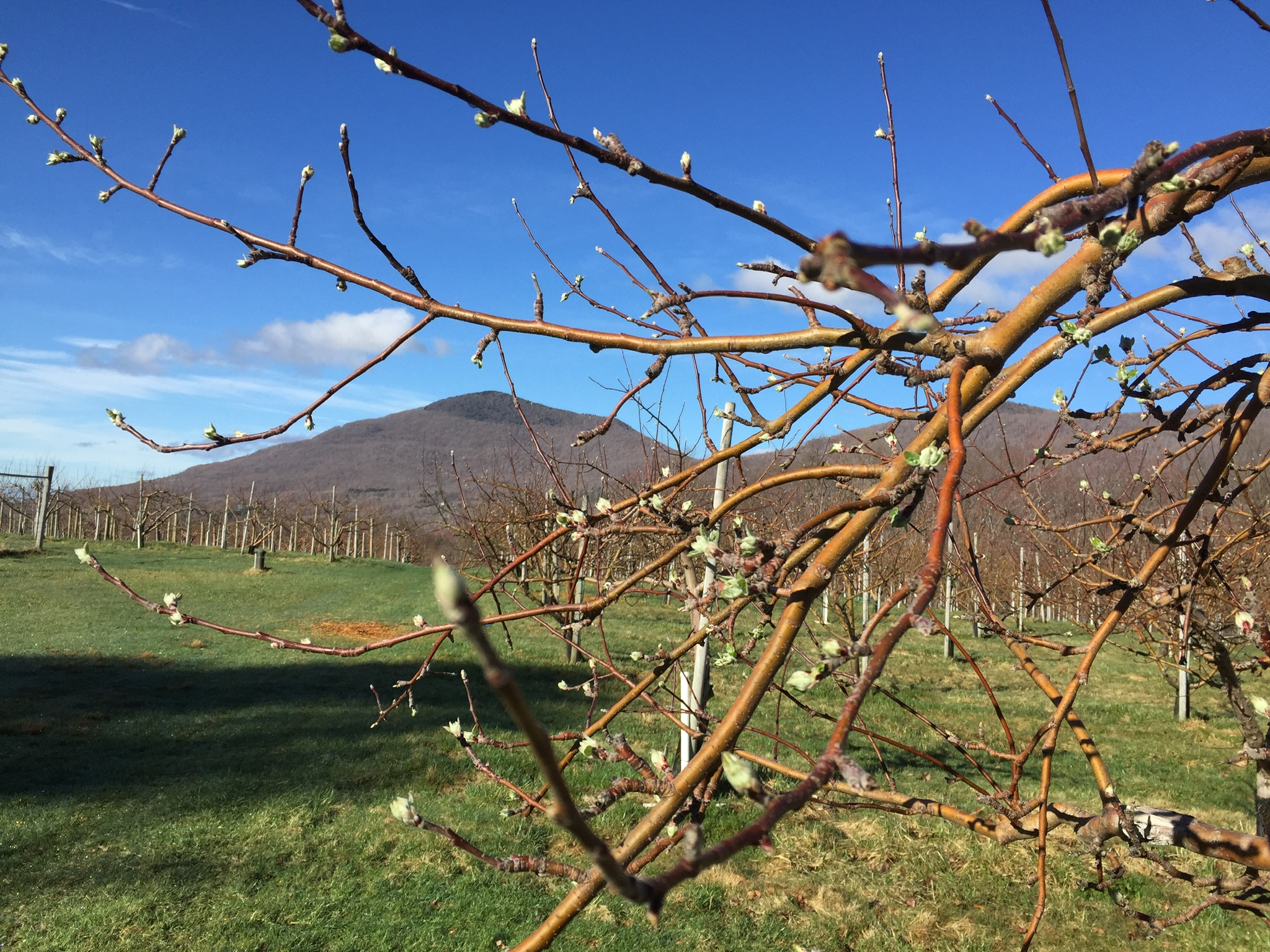 Feeding brush into the chipper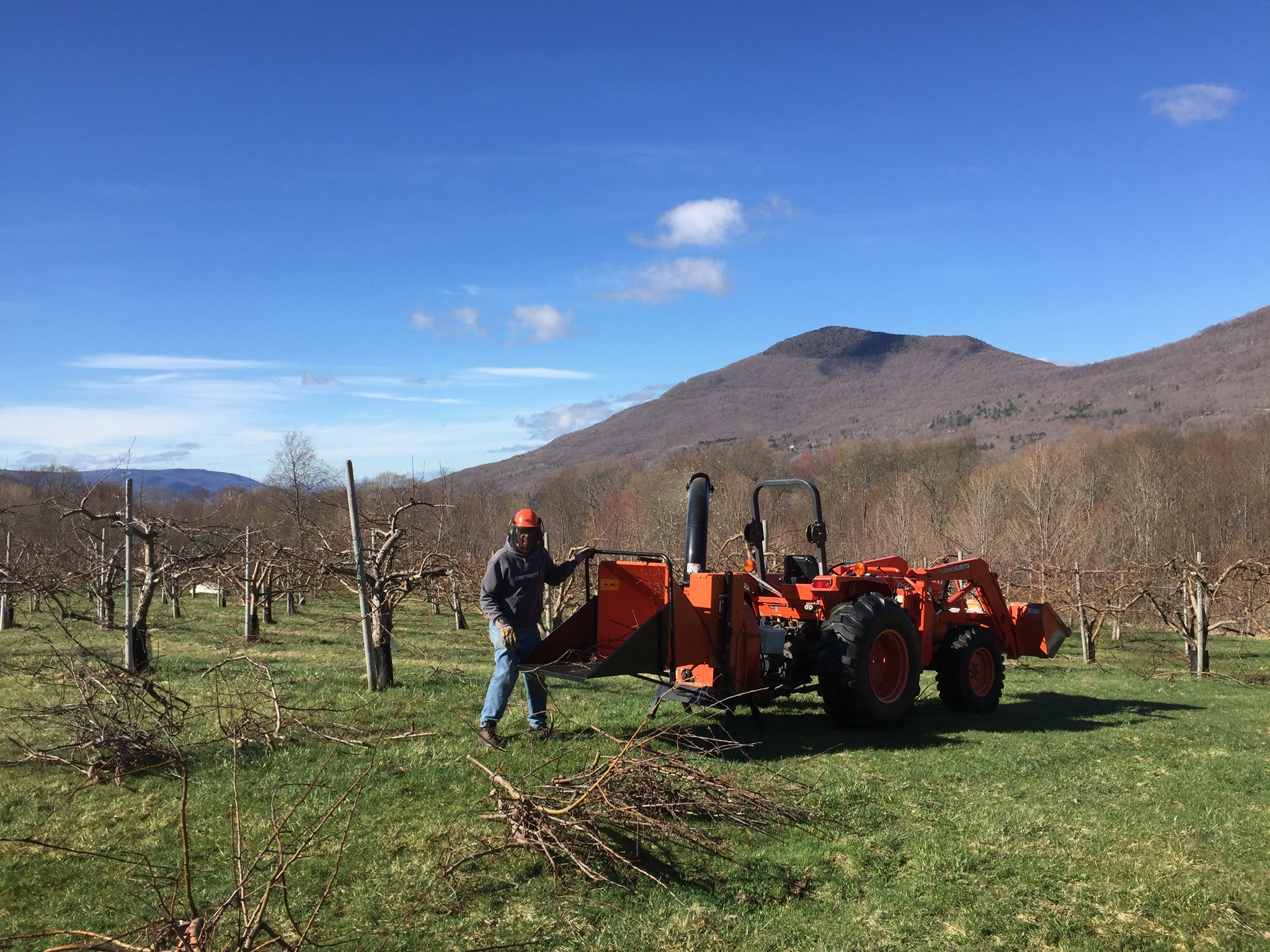 Brief detour back to winter – daffodils in there somewhere