We have a pretty good crop of apples growing out there – photos show some Honeycrisp now up to almost two inches in size – also a nice view of 50 new Ginger Gold trees planted this Spring.   We have been busy mowing and replacing tree guards.
Weather  is very dry but the fruit is still sizing well.  Crop is never guaranteed until it is harvested, but we should have reasonable amounts of all varieties – Zestars, Honeycrisp and Macintosh all look good.
Work is underway to put an addition on the barn for donut making and have two customer restrooms located there.  Red House renovation project will move the house farther back on the lot and replace the old addition with a new one.  House will look very similar to before, but will have modern features like, insulation, central heat, good wiring etc.  Will not complete until 2023.
Look forward to seeing you soon!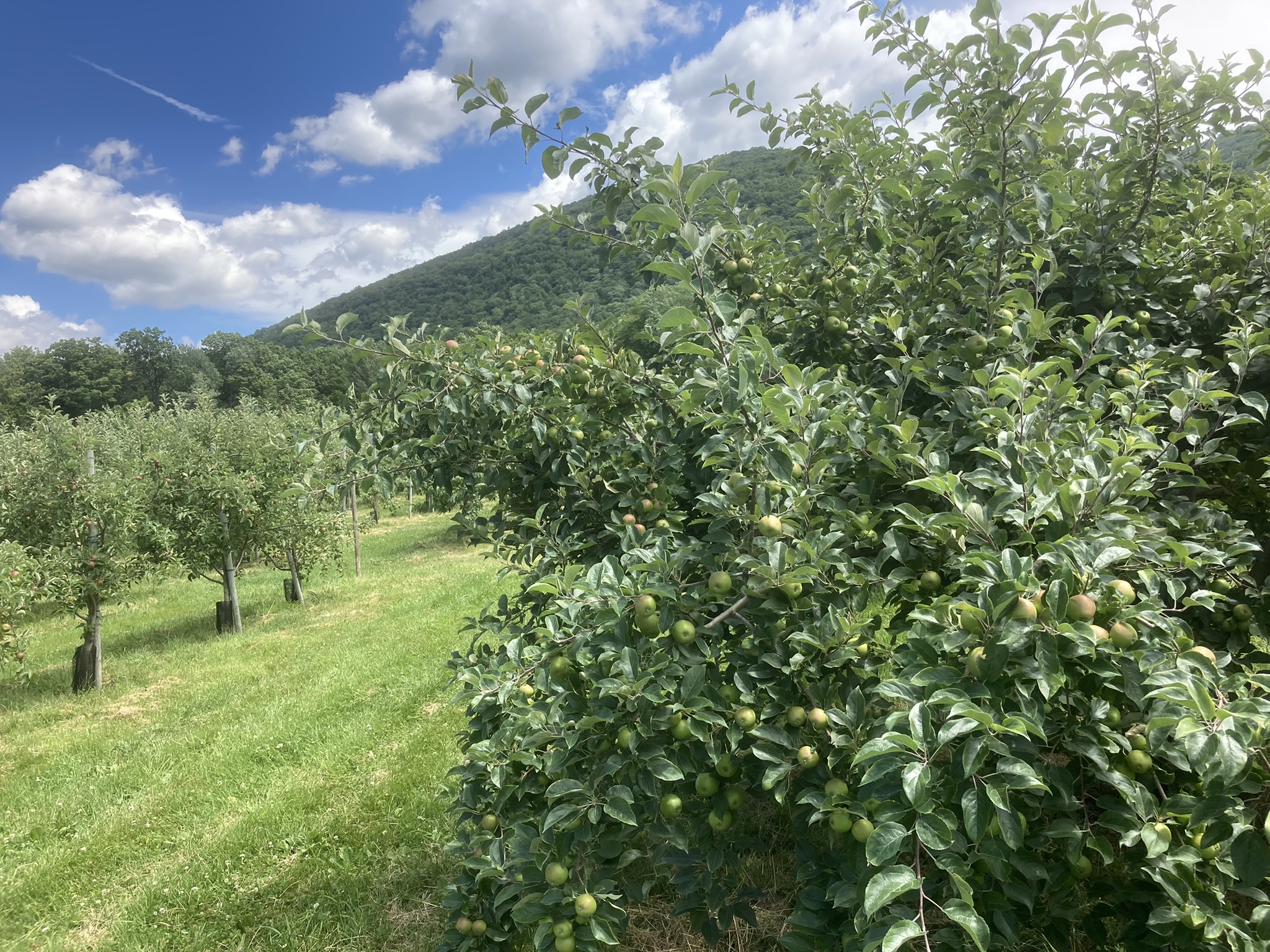 Honeycrisp growing well

New Ginger Golds