We are finishing our first week with the new one way entrance and exit.  Most folks are figuring it out and wearing masks as they come in and check out.  Since we are mostly outdoors, we think it is safe for everyone.
MacIntosh are still tart, but getting riper.  Galas are ripening as well.  Zestars and Ginger Golds are mostly picked.  Honeycrisps will probably start weekend of September 20'th.
Friday and Saturday forecast is sunny and cooler – Sunday may be showers.   Dutton's cider press is repaired and we have cider in stock again,  Come early for the donuts on Saturday and Sunday.
Come get your apples!!
Macs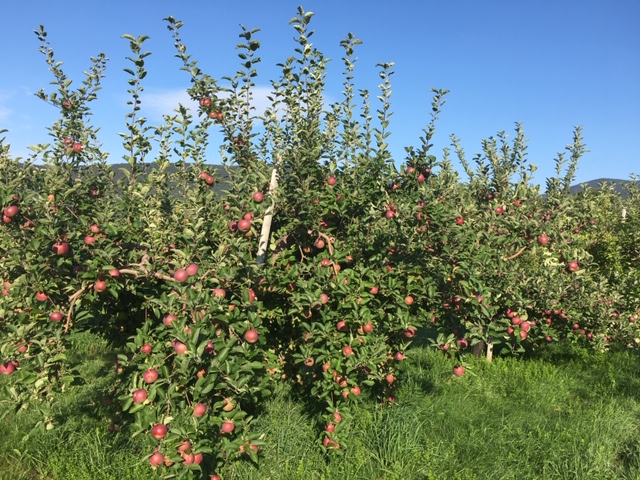 Galas