The scene today is very different from my last post on October 3 – we had 42 inches of snow  in less than 24 hours two days ago on December 17 – the most snow we have seen in a single day in the 21 years back living in Vermont.  Fortunately the snow was dry and light AND I had the snow plow mounted on the John Deere tractor.
We have cleaned up after the accelerated four week harvest, the orchard had its final mowing , the equipment has all been put back in the barns and some pruning is started.  More pruning will have to wait until enough snow melts so that we can shovel out a gate to get into the orchard.  There appear to be a good number of fruit buds on the trees and we are looking forward to growing our 20'th crop since reopening the orchard and seeing you in the Fall.
We will be doing Zoom Christmas gatherings with our kids and grandkids – all the packages are mailed and appear to have arrived.  Fortunately everyone is healthy and we are as well.  We are looking forward to a better year in 2021 as vaccines become available and family visits can resume.  Hope this finds you and family well and that you are able to enjoy the Holidays.
We will not be going into the old barn for a while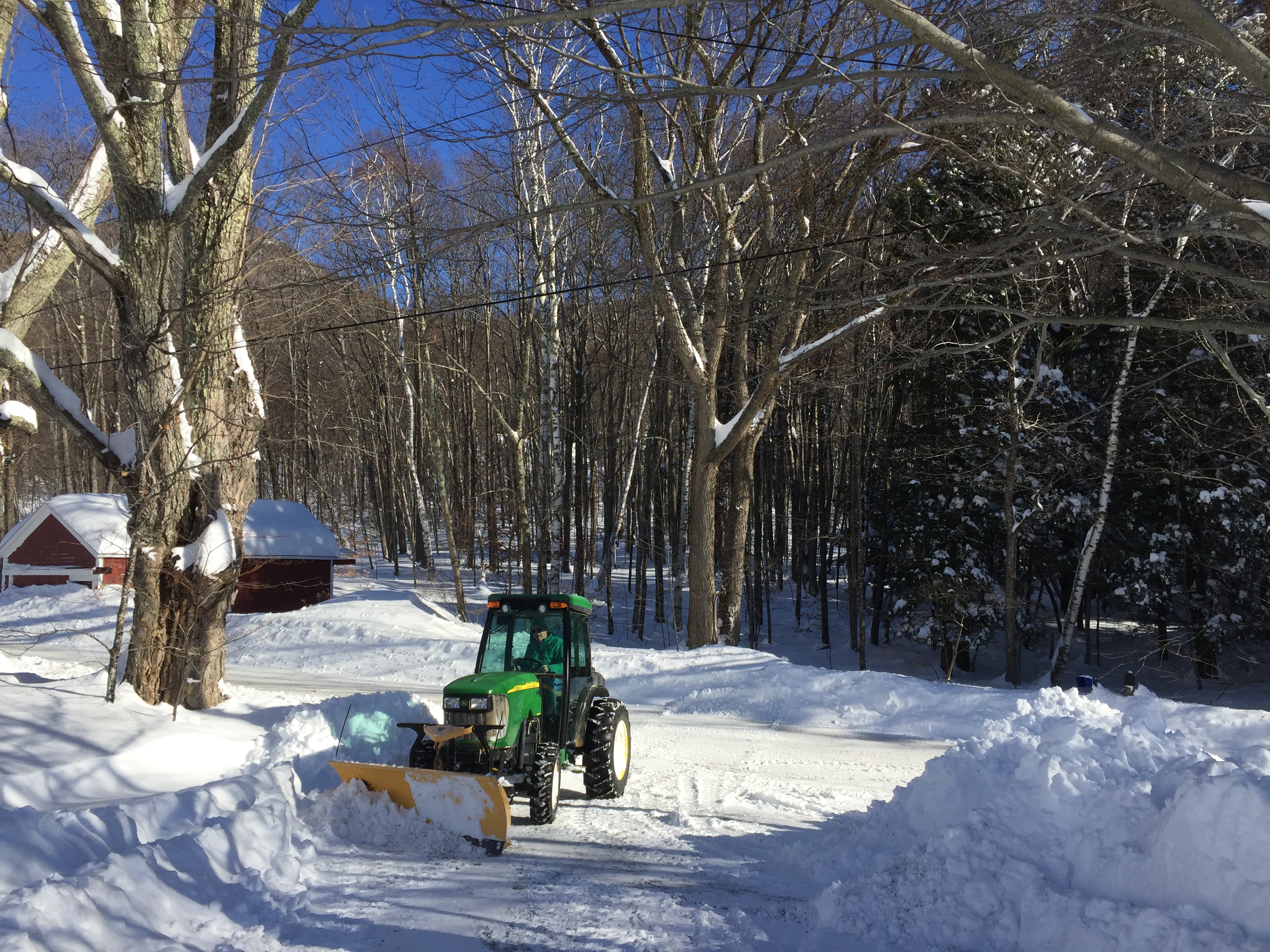 The old Macintosh trees are holding up well